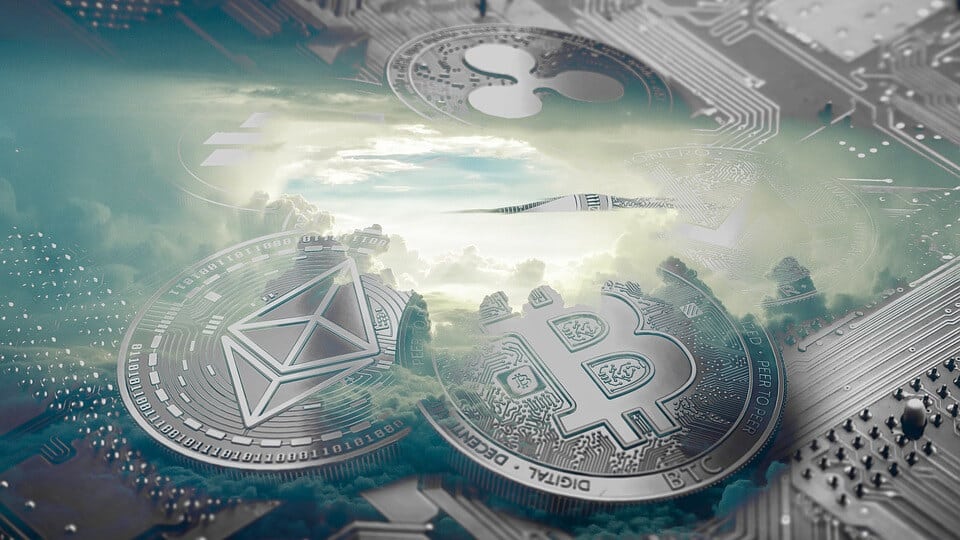 Blockchain
Cryptocurrency

Bitcoin: How Long Is It Going to Last?
With the continuous speculation that occurs in the bitcoin domain, chances are that quite a few of us have invested or at least, has thought of investing into it. Bitcoin  (BTC) does look like a great instrument to bet your money on, given the steady increase in market cap. It stands at a staggering 
$184,510,800,690
USD on today's date, with around 16,891,025 bitcoins in circulation. It is gaining momentum which has led to speculations of a bubble which will be bursting sooner or later.
Bitcoin
Despite seeing some great support from the Winklevoss Twins, billionaire VC Tim Draper, and of course the mysterious Satoshi Nakamoto, Bitcoin is facing stiff resistance from the established and traditional quarters. It has seen resistance from business magnates and economists like Warren Buffet and Paul Krugman, too. 
So, what is the truth? What does the future of bitcoin hold for its hardcore investors? Are they betting too much into the unknown? There is a simple principle in investment practices: higher the risk (beta), higher is the return. Theoretically, this should apply to bitcoin, too. But will it? Bitcoin has seen its surge, thanks to the underlying concept of Blockchain.
Blockchain
in itself is a powerful platform which stands to revolutionize the way processes are formed and function in the world around us. It is aimed at making information more decentralized and secure. This automatically decreases middlemen in any process thereby reducing costs and passing the cost benefit to end users. Blockchain in itself is a near-foolproof concept. Enter bitcoin. In simple terms, if blockchain is the concept, bitcoin is the commodity which has been built using the concept. Using this easy definition we can easily say, while the foundation may last forever (or close to forever), the commodity is subject to speculation, ups and downs. Not only that, bitcoin is not the only cryptocurrency in the blockchain arena. There are other players as well.
Welcome to the Cryptocurrency Arena
Meet Litecoin, which is regarded to be "the silver to Bitcoin's gold" by its founder, Charlie Lee. Litecoin (5th in market cap) allow faster block creations which lead to quicker transactions. This essentially means that a transaction which would have taken around 10 minutes using bitcoins can be completed in one-fifth the time using
Litecoin (LTC)
. There are some other cryptocurrency players in the market, too.
Ripple (XRP)
is currently 3rd in Market cap and offers a differentiated way of using blockchain as compared to both Bitcoin and Litecoin. It uses lesser number of secure gateways for verification of transactions, thereby using way lesser cost and power that is required to mine each transaction. The result: faster transactions, lesser cost. Blockchain already provides the unique differentiator of being decentralized. Ripple just went ahead and moderated the amount of decentralization required. By bringing down the level of decentralization required for transactions, it has been able to allow seamless transactions across borders, with minimum hassle and cost. Finally,
Ethereum (ETH)
is the cryptocurrency market cap ruler, just next to Bitcoin. Ethereum offers the blockchain benefits of decentralization by providing custom application and "smart contracts". Ethereum is known for scripting bespoke smart contracts which are then built into its blockchain platform. When we say smart contracts, it includes everything from financial transactions, content licensing, property rentals, virtual gifting, etc. There are
hundreds of cryptocurrencies in the market
. Some of them are offering the benefits of easier, secure, and faster transactions, while others are using the blockchain platform to provide something more differentiated. It is onto each to find out how they make the best of it and survive the market. The same applies to bitcoin. Hi Blockchain enthusiasts! Here are some of our other posts on Blockchain and Cryptocurrency, which you might like to read:
Schedule an appointment today and receive a complimentary consultation.