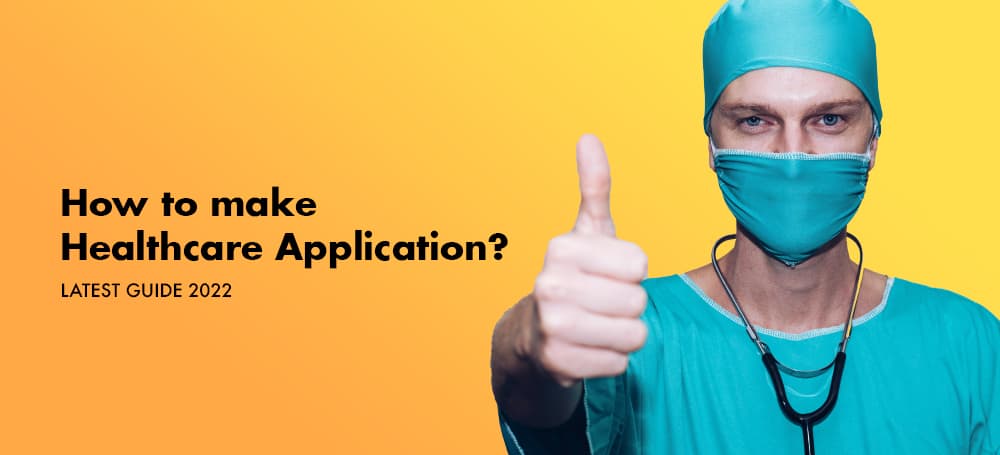 Business
Product Development

How To Make Healthcare Application: Latest Guide 2022
About the Healthcare Industry
The healthcare industry has undergone drastic changes in the last couple of years, and it is all because of advanced technologies. The number of health and medical applications is increasing day by day, opening new avenues in the Industry. And that's what we are about to talk about in this article.
The market for healthcare applications is growing continuously and offering dynamic services to patients and healthcare professionals. After COVID-19 Pandemic, the healthcare industry did grow even faster. According to the recent research conducted, it is predicted that the Health app market will reach the US $103 Billion at the end of 2023, which was the only US $24 Billion at the end of 2018.
This trend will increase the use of healthcare applications. After COVID, the download ratio of healthcare applications rises around 60% worldwide.
Challenges Faced in the Healthcare Sector
The Healthcare market is at a growing stage. Still, many healthcare providers will think twice before taking a step further to develop the healthcare application. Why? There are a few reasons why mobile healthcare applications cannot put such an impact on the market yet.
Before launching your Healthcare application, it is advisable to understand why health apps are struggling to impact the lives of millions. It will help your app to grow in the market easily.
Below are the challenges faced by the healthcare sector.
Lack of Detailed Focus in Any One Domain
Non-Compliance with the Law 
Lack of Security
Prevalent Negative Sentiment About the Mobile Health Domain
Presence of Multiple Channels and Devices
Types of Healthcare Applications
There are several healthcare applications developed and launched in the market every day. The healthcare application is divided into different types based on application use for health professionals, patients, and medical facilities.
Mainly there are three categories of mobile healthcare applications.
Apps for healthcare professionals:
Remote monitoring
Appointment management applications
Telemedicine
Medication apps for patients:
Fitness and wellness applications
Mental health apps
Diet tracking applications
Women health tracking apps
Reminder assistant apps
Self-diagnosis solutions
Appointment scheduling solutions
Medical education apps
For medical institutions:
Scheduling an appointment solutions
Inventory management
Clinical assistance app with EHR and EMR access
Billing application
Schedule an appointment today and receive a complimentary consultation.