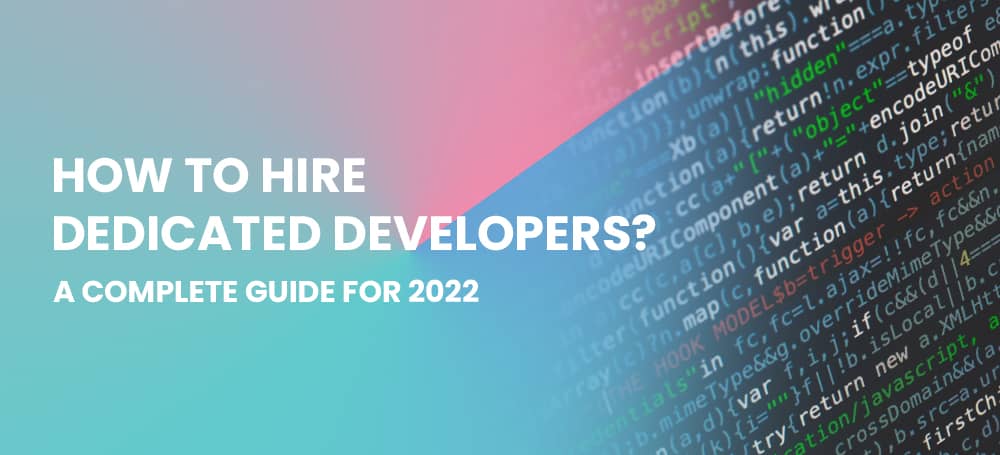 Apps
Consuting

How To Hire Dedicated Developers: A Complete For 2022
Introduction
We all agree that we need to take the help of top talent to fulfill the requirements of our complex tasks at some business point. Sometimes, in-house team fails to match the client's requirements or market needs. At that moment, you need to take one step forward and outsource/hire dedicated developers.
The demand for dedicated developers is growing continuously around the world. Organizations prefer to hire dedicated developer who can do the job with detailed attention to do any IT operations. But, hiring dedicated developers is challenging.
This article is a complete guide that will help you make the right decision in hiring dedicated developers the process. We will discuss points such as why hire dedicated developer, benefits, tips, and the difference between freelancers & dedicated developers.
First, let's understand what dedicated developers are?
What is a Dedicated Developer?
When you hire a developer for a certain amount of development work for a specific period from an agency to serve your development purpose – this approach is known as hiring dedicated developers.
The developer team you hired from the offshore company will work according to your time zone and needs. Those developers are skilled enough to take care of every development part of the project.
Let's figure out why you should hire dedicated developers?
Schedule an appointment today and receive a complimentary consultation.