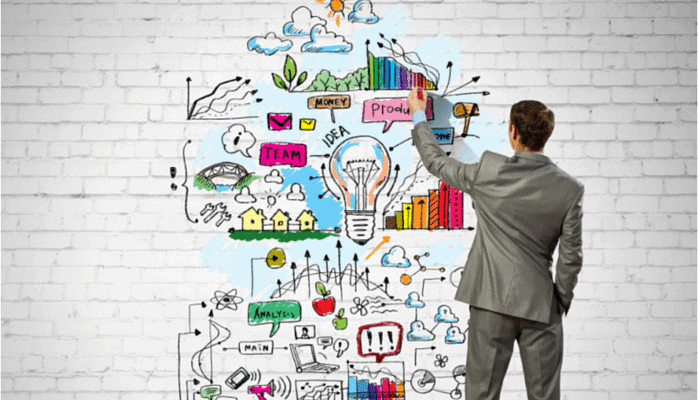 Branding
Product Development

Filling the Startup Voids with Product Development Consulting
Every start-up or small business lacks the right expertise and know how regarding the conceptual realization of its product development ideas. Thus outsourcing turns out to be a viable option and up scales the technical expertise of a startup business enterprise. Even though start-up companies lack the basic facilities and infrastructure to effectively convert ideas into tangible products, partnering with a startup product development agency will help fill in the gaps and gain a substantial edge in order to serve the best user-experience.
Outsourcing turns out to be a benefit for organizations of all scales and experience. As with time, a business starts to run out of new ideas and creative methodologies that will be able to delight the new breed of customers. This is natural in the corporate world as a business gradually loses sight of uniqueness and creativity that have served it a substantial edge in the market.
A product design agency refreshes an organization with innovative ideas that mark the best recipe for success and the benefits are undeniable for a company recently engaged in product development. Every start-up organization getting into grips with the demands of the tasks is in need of professional assistance that will serve to be the best form of guidance.
The following advantages of hiring assistance of product design consultants will add brand value and develop winning products:
It ensures rapid scaling and unhindered business progress.
Outsourcing prevents hiring unnecessary manpower and thus saves on inessential investments.
The guidance from product development consultants will help manage time and meet all deadlines.
It helps evaluate risk and profit prospects for a balanced business functioning.
Product development guidance helps a business meet customer needs better than the competition.
It helps generate and implement new ideas in order to serve new customer segments.
Product development doesn't necessary imply inventing something from the ground up. In fact most new products are an alteration or modification of existent ideas and eliminate any persistent flaws while enhancing performance and efficiency of the same. A successful product development is one that involves customers in the process. An active customer involvement can be achieved through Minimum Viable Product or prototype market release. Such a strategy best enables a company to gain valuable product feedback and gain necessary knowledge regarding the prospects of its success. In this way the producer-buyer relationship can lead towards a strategic benefit for both parties as the company can obtain user-feedback from customer involvement and the customers receive assurance of a product that best satisfies their demands.
The best technology consulting firm – Roars, offers a 30 minute consultation to enlighten business organizations of the benefits ready to be served with development consultation and best align their strategies with the customer demands and desires. Get a leg up on the competition and outsource startup product development from Roars.
Schedule an appointment today and receive a complimentary consultation.