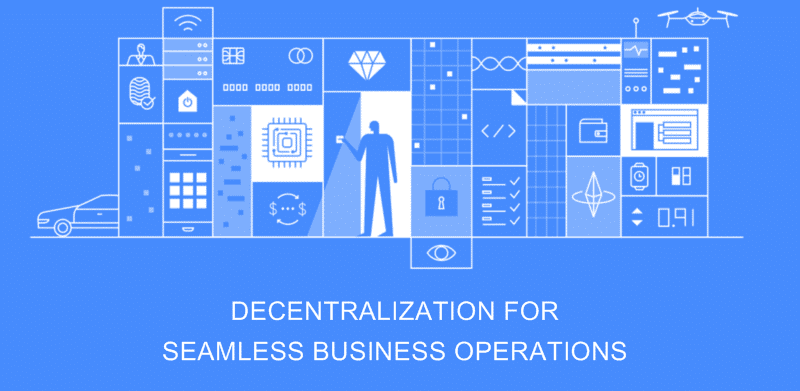 Blockchain
Business

Blockchain: An Undeniable Opportunity to Revolutionize Business Operations
Blockchain development has gained immense popularity due to its wide range applications. The commercial significance of this technology is undeniable and it has generated interest in endless spectrums of business sectors. Blockchain technology relies on special data structures that can store anything with a worth or value. Every piece of information stored on the blocks is verifiable and thus extremely secure.
A TAMPER-PROOF PLATFORM,FOR ENDLESS ECONOMIC TRANSACTIONS
Decentralization is the key to a blockchain's security. A non-singular access and location makes it an incorruptible digital storage platform. Blockchain technology ensures utmost accuracy of records as there is not a single entity of failure.
Modern enterprises can gain vastly from this technology. Storing, transferring and managing data has improved significantly from blockchain development and every digital record can be secured at precise locations. This technology obviates the use of a centralized authority to verify trust and transfer of value.
Blockchain helps organize data effectively and favors seamless operation.
Secured privacy from cryptography
Every participant on a blockchain is identifiable by a unique code that is granted by a cryptographically secure private key. Blockchain technology is changing the face of business and with an open source nature, eliminates the use of a decentralized control or ledger.
The open source technology helps protect data and maintain transparency in the operations. Multi point access spreads the information at a fast rate and boosts efficiency by combined operation and widespread reach.
Blockchain technology for myriad operational sectors
The technology has countless case applications and with delocalized power can help store intangible assets.
The technology facilitates trading with direct transfer of equity.
A base for digital currency payments.
Serves the timeless benefits from smart contracts.
Increased transparency through better efficiency and avoidance of utilizing a mediator.
Tracking of personal value and worth.
Elimination of Third Party Entities
All transactions and transfers on the blockchain are peer-to-peer. There is no requirement of a third party medium for the process. Elimination of third party intervention in the processes remains to be the greatest benefit of blockchain technology in every application. Thus the technology establishes trust, authority and transparency without requiring a third party. This will boost efficiency, effectiveness and brand loyalty among the target clients.
The blockchain development company ensures business transactions remain sustainable and stable. Blockchain helps re-establish organizational balance and fosters trust worthy interactions.
Roars is dedicated to empower businesses by serving the best counsel on blockchain development and gaining its customers appreciable progress for prosperous years of service. To adopt the seamless transaction enabled by blockchains and to reshape how your organization works, get a free 30 minutes consultation and gain valuable guidance on how we offer tailored solutions to help you meet customer demands for better progress.
Schedule an appointment today and receive a complimentary consultation.