Research
Ideation
Exploration
Find a Friendo
Mental Illnesses are becoming more common throughout our nation's colleges, and college therapy just isn't working anymore. A lot of college students need therapy but can't or won't because the college psychiatry system fails them.
Research shows just talking about your problems with someone who will listen can help clear your headspace and begin the growth process. Apps helps you to connect with someone who will listen to your problems, whether that may be another student or a trained professional.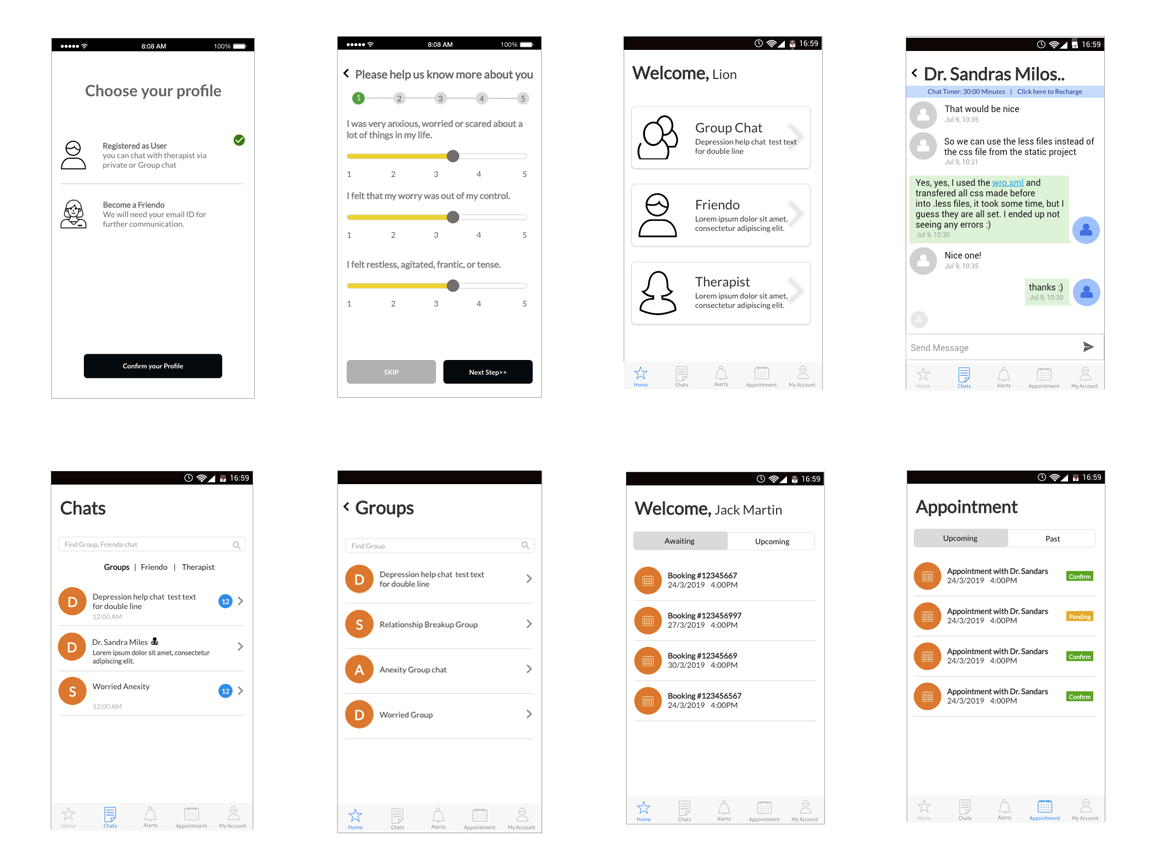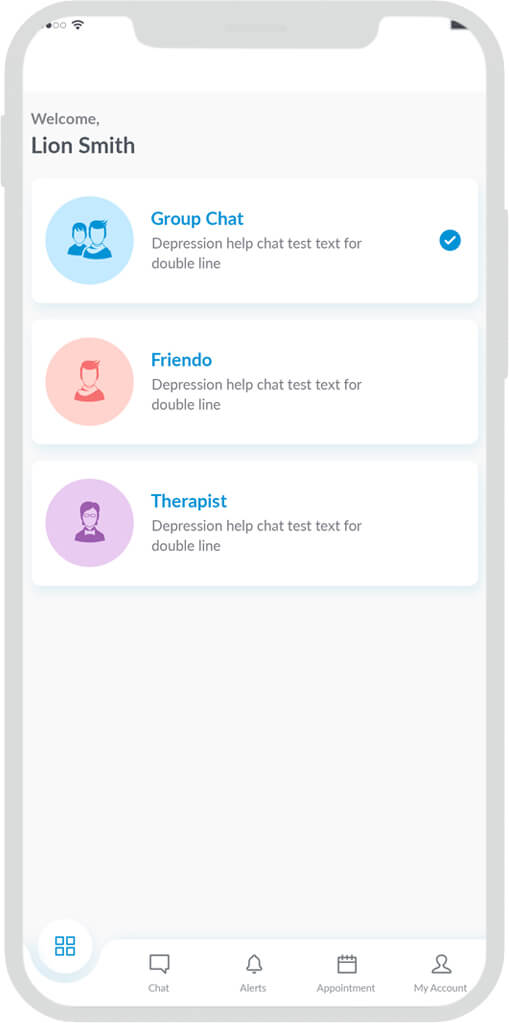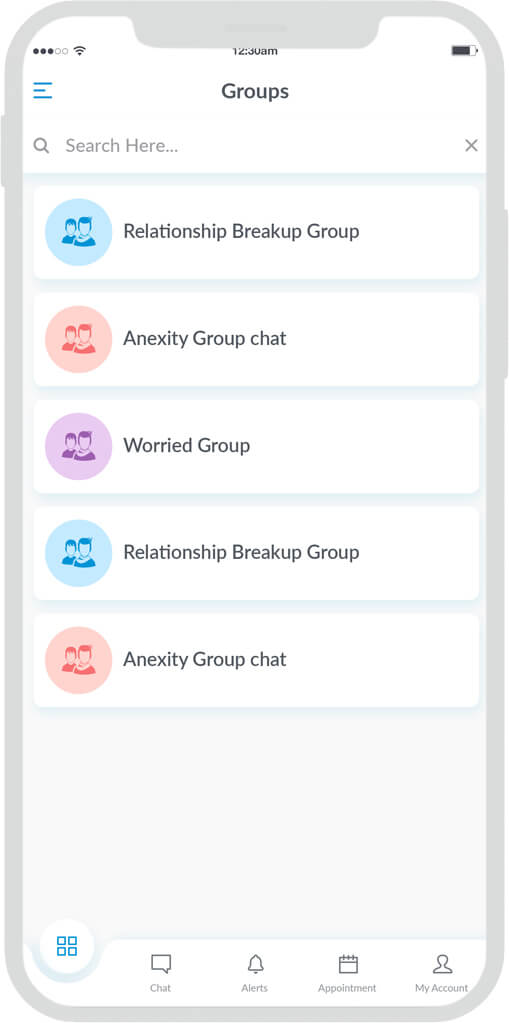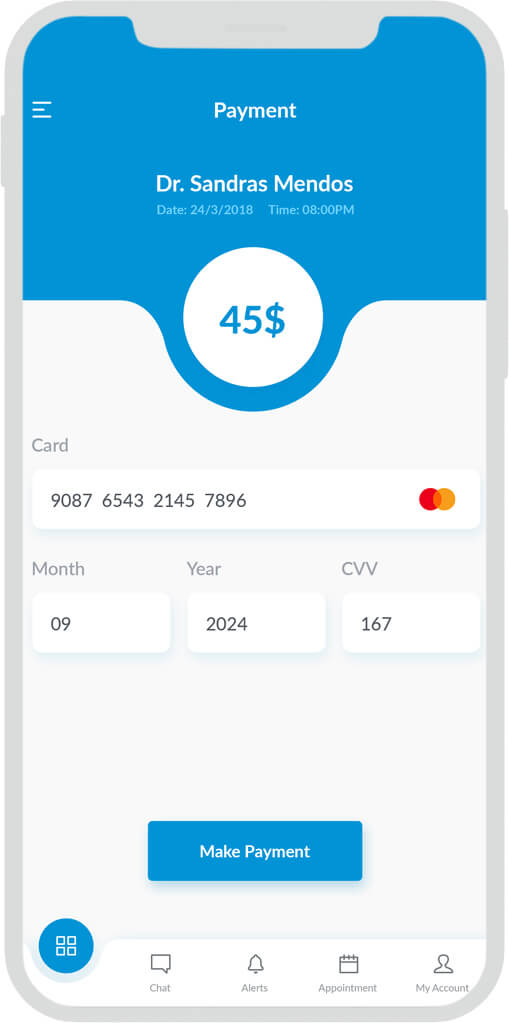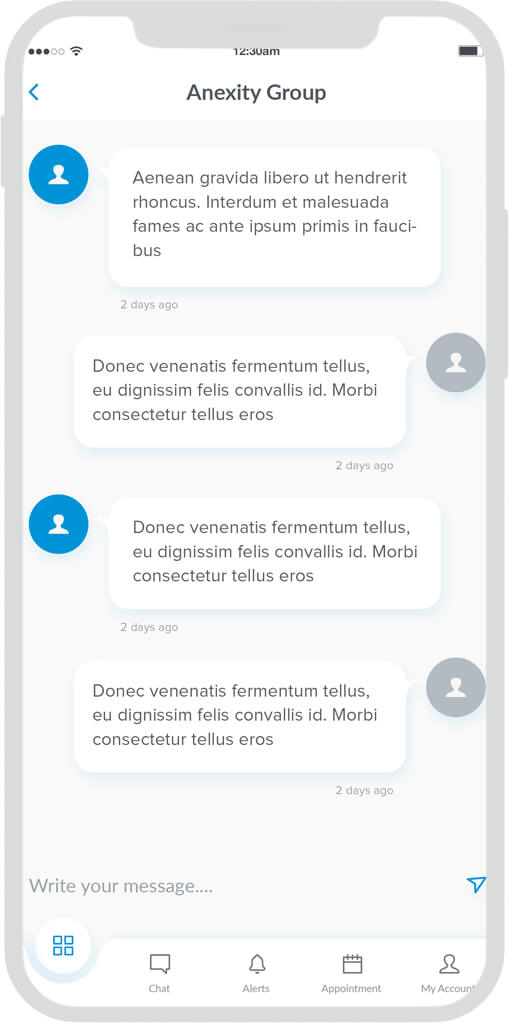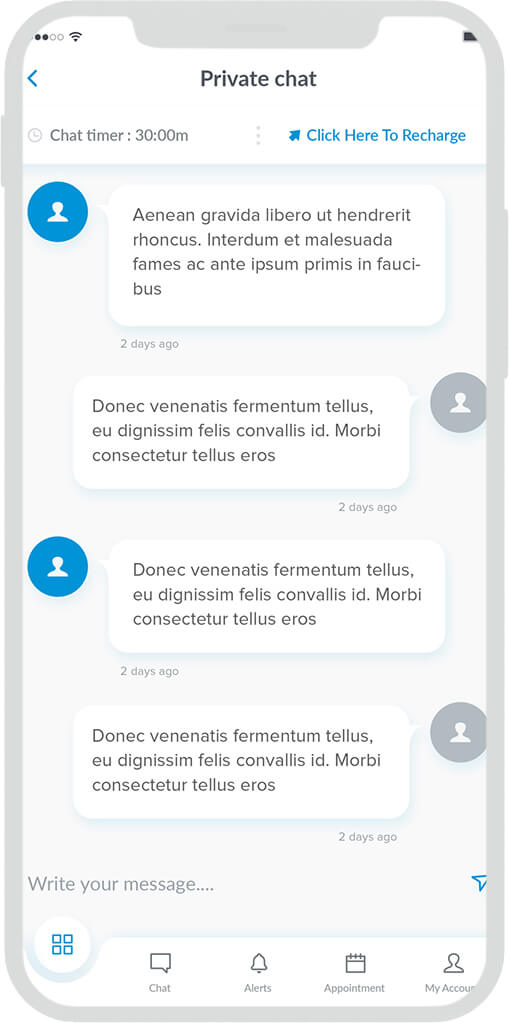 PRIVATE MESSAGING THERAPY

If you need to talk to someone, app can help you find a trained professional around the world who is willing to talk to you. Talk to a therapist or a trained college student pursuing therapy. These conversations will be completely confidential between you and your friendo.
GROUP MESSAGING THERAPY
Whatever is happening in your life, know that you are not alone. With 24 hour anonymous group chats, you can connect with people all over the world that are going through a similar experience. App have hundreds of group chats for all types of issues, User can join the one that is closest to your heart. Who knows, maybe you'll make some new friends and help people along the way.
Group sessions are completely free for everyone who signs up on Friendo. Group therapy is a great way for people to learn that they are not alone in their problems and app want to make sure that that information is always available for everyone.
All listeners are either studying psychology or are licensed therapists. All conversations are confidential and anonymous and gets deleted in 24 hours.

CREATIVE
STRATEGY
TECHNOLOGY
Find a Friendo